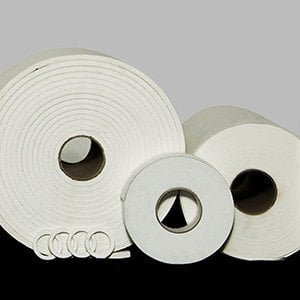 High temperature resistant paper is produced with special binders and offers excellent insulation properties and flexibility. Premium versions are produced under special production processes.
On customer request, the paper can also be specially cut / punched to obtain the desired shape.
A wide range of common dimensions and qualities is always in stock.
Typical applications:
High-temperature seals
Ingot mold
Heat protection And silencer insulation
Liquid metal transport systems (Rear insulation)
Filling material for expansion joints
Inquiry
ATTENTION - Sale to professionals only