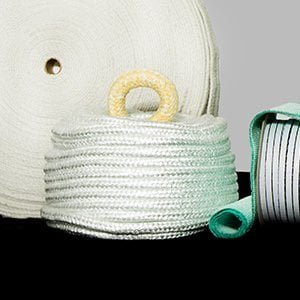 Sealing cords consist of a soft core with braided sheath of ceramic fibers (narrow or wide mesh). The higher the wear in the application, the tighter the braid should be.
The braiding of ceramic fiber requires additional reinforcement of glass fibers (reduces the classification temperature to 650 C) or metal wire (1200 C).
Sealing cords can also be braided with other yarns (eg HT glass fiber, silicate fiber, bio-soluble fiber).
Inquiry
ATTENTION - Sale to professionals only