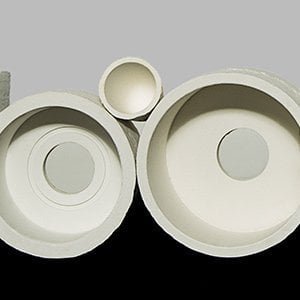 Vacuum moldings can be produced both from ceramic fiber and from bio-soluble fiber with the addition of special binders.
All vacuum formed products are specially made to the customer's requirements. Due to the manufacturing technology, different sizes and shapes (eg tubes, cones, etc.) can be produced with small dimensional tolerances.
The products can also be cured, fired or coated as desired and with appropriate design.
Inquiry
ATTENTION - Sale to professionals only